OUR SPONSORS
MAIN SPONSORS
Sangye-Menla Trust would like to thank the following people for their sponsorship and support:
Birgitte and Jen from Denmark. They helped Sangye-Menla Trust in the early years and because of their kindness and compassion the trust grow from strength to strength. You will forever be in our hearts and a part of the trust.
We would also like to thank Tibet Charity for all of their support and help. Again, it is because of them we were able to operate and grow bigger. Tibet Charity was our biggest supporter and we receive much funding and guidance from them.
We have also had support from Save Tibet Austria and we would like to thank them for our ambulance. This addition to the trust has been most welcome, and it has helped countless patients.
The Trust is now building a new purpose built hostel in the grounds of the Thai Buddhist Temple, Chandigarh. We would like to thank the committee and followers of this temple for donating the plot of land. It is true to say that we have been extremely blessed to be able to build in such a beautiful and peaceful place.
Funding for building of the ground floor of this new hostel has been donated by Cathy, Jeff and Bob from the USA. Lots of people talk about compassion, but these people truly put it into action. You can read about their other projects at thepurelandproject.org
It has always been very difficult to get donations and so we are indebted to Karl from Denmark for setting up our Paypal account. He has been helping the trust for many years and we are truly grateful to him.
We would also like to thank Catherine & Juliette Schweitzer and family for there long and continued support. We very much appreciate all the help you have given us.
We thank for their compassion :
Vækstcenteret (Center for Growth)
Dansk Selskab for Tibetansk Kultur (Danish Society for Tibetan Culture)
Finally, we would like to say a very big thank you to everyone that has made a donation to Sangye-Menla Trust. Your kindness and help is very touching and long may you all continue your support.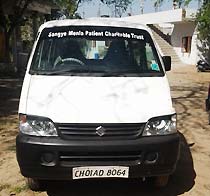 From all the staff at Sangye-Menla Trust